Got some enthusiastic gaming desires to build your own gaming PC and don't know how much does it cost to build a gaming PC? you are at the right place. However, not everyone loves to build a gaming PC. Prior to building an actual house, there are a number of factors that you need to determine. However, the best part about building your own gaming PC on a perfect and affordable budget can get you through the leggings, busy hours, and slower gaming performance you might be experiencing on your current system.
That's true that for most people, building a gaming computer is a fun and rewarding experience. However, it can also be very frustrating and time-consuming. If you don't know what you're doing, you can waste a lot of time and money figuring out how to build your own PC. A lot of this frustration comes from the tremendous amount of misinformation on the internet.
Therefore, I welcome you to this blog post and will look at the different components of gaming PCs. These components are the CPU, GPU, motherboard, RAM, storage, and power supply. We'll talk about what you can find on high-end gaming PCs versus budget gaming PCs. We'll also look at what it will cost to build your own gaming PC. So, keep reading to find out.
How Much Does It Cost To Build A Gaming PC?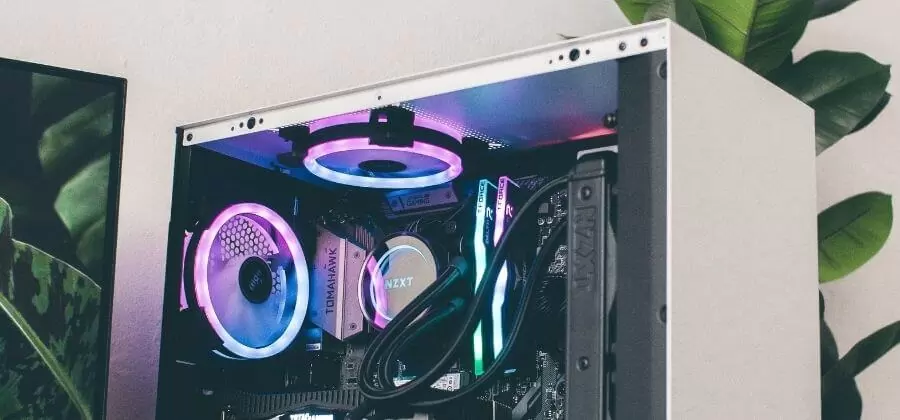 Genuinely speaking, the cost of your gaming PC will depend on what settings and what types of games you are going to play over it. This is most likely concerned with the demanded performance you desire from your rig. And this way, you get to decide the budget of that Pc. There is truth in saying that if you go for building your own gaming PC, you will fall under a predetermined budget level of $200 to $2000.
Well, below, we have enlisted some categories of gaming PCs, their relative components, and their measured costs. This will give you a general idea about the actual cost of building your own gaming PC.
Budget Gaming PC:
When you fall into this category of building a gaming PC, you'd probably need $400 to $800 for building your own system. Though you'd have to compromise for elite performance and faster frame rates, you will still be able to play the newest titles and low-level games in medium settings. Also, you will be enjoying frame rates of up to 30FPS. This budget is usually recommended for those who don't want to indulge themselves in all-day gaming. But can have a machine that would perform great for some extensively demanded tasks daily.
The gaming specifications you can have under this budget include the following.
Intel Core i3-i5 up to 9th generation
NVIDIA GeForce GTX 1660 of at least 2 GB, 4GB, or more
A Gigabyte Z390 UD motherboard.
At least 16GB of DDR4 RAM
Up to 500GB SSD storage along with the Power supply and Case.
Yes, all these things will quickly come under this budget and make you build a budgeted gaming PC for your casual gaming sessions.
Please Note: The specifications described here give you only the general idea of collecting the needed pieces. Your choices and preferences will always matter.
Gaming PC under a Mid-Range Budget:
When you come under this category, you might have to spend $800 to $1200 for building a mid-range gaming PC. A mid-range gaming PC under this budget can make you play high- and low-level games at both medium and high settings. This will be able to provide you with frame rates up to 60 fps. This means the PC is dedicated to those who want good performance and a value for money budget. You'd be appraised to know that most of the gamers usually fall into this category.
However, the specifications you can have under this budget include the following.
You can have a 9th generation Intel Core i7 processor
A sound graphics card such as NVIDIA RTX 2060 of your desired RAM
A compatible Motherboard for arranging the pieces together
Up to 32GB DDR4 RAM
Up to 512GB SSD storage or more
Case and Power supply
A Gaming PC Equipping High-end Gaming specs:
If you have got more than 1200 dollars, congratulations because you will build a system that will deliver the performance you seek. These types of PCs are best for extreme duty work, running games at speedy multitasking, and providing you as much room to do as much as you desire. You won't have complaints regarding the performance or anything else.
The specifications for a gaming rig under this budget you can get are given as:
Maximum processing with a Quad-Core processor of 9th generation up to Core i9
Ultimate Graphics card for extreme work done having NVIDIA 2080 Super of your desired RAM
The motherboard of ASUS TUF 2930
With up to 64GB DDR4 higher bandwidth RAM
Up to 1TB SSD storage
Power Supply and Case
So what will it cost in 2023 to build a gaming PC?
A standard PC can never beat a gaming PC. This may be hard to hear for those of you who love an Xbox or PlayStation. Still, if you want a truly exceptional, high-quality graphical experience, there's nothing around any current consoles right now.
Sure, they have excellent visuals and performance stats. Still, serious gamers will need more from their PCs than just running most games at 60fps. And some on Ultra graphics settings (and not all games can achieve this on even the most excellent home computers). Not only that but there is no flexibility with these consoles either – regarding, say, mods or any upgrades that could affect your graphical performance, for example.
So, regarding your best option as a serious gamer, we always recommend building your own gaming PC as it'll give you extended options and better performance overall. Now, as to what you should expect to spend on such a build, here are some details:
Credentials That Decide The Average Cost Of Building A Gaming PC: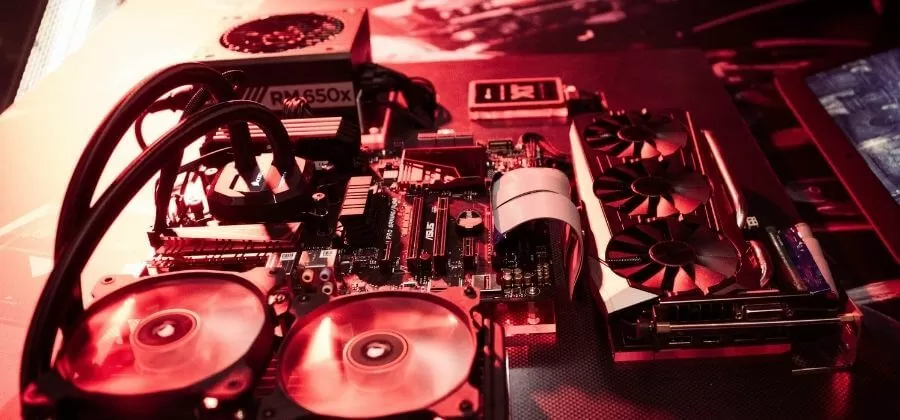 Creating your own computer may seem intimidating initially, but it can be pretty rewarding with this compact guide! You will indeed be able to save up to $50 to $200 compared to buying a pre-assembled computer. And while AMD and Intel both make leading core elements like processors and graphics cards for system builds, Intel tends to outperform their AMD counterparts in terms of speed and efficiency.
This is why Intel parts tend to be more expensive than their counterparts from other manufacturers, which you can see from the list of PC components below:
Graphics Card:
Video cards are the equivalent of a heart in your body. They keep it pumping and ready to go even when you perform at your best. Graphics cards work at 45-60 frames per second (fps) for 1080p resolutions and up to 4K. They are divided into two types: minimum requirements, which are available in every PC, are very affordable between $300 – $500, although there can be some issues with visual quality at times; or you can choose to spend additional money on the higher end specs which give you much better visuals for an improved gaming experience.
Processor:
This is what makes your computer tick – you must think ahead about what kind of CPU you're going to buy. Because the one you end up with has a significant impact on how well your PC runs. Especially if you're going to be playing big titles full-screen at their highest settings.
For example, a mid-range or entry-level CPU for gaming would be suitable if you've got some cash to pinch but aren't looking for something as high-end as A-list games. On the other hand, those who can afford it should opt for an ultra-fast processor, otherwise known as a 'gaming CPU.'
A good CPU might cost you up to 50 to 250 dollars depending on your budget and your selection for what purpose you will have this. However, you can always go for a higher budget, depending on your expansion.
A gaming CPU is really the fastest way to get the most out of your desktop and allows hardcore gamers to play massive games like Halo or FIFA at maximum settings!
In Case if you build with Intel Processor:
For those going to build a new rig for most online games like Counterstrike or Dota 2, if you choose an Intel Processor, this might cost you up to 300 to 400 dollars. Only medium or casual users will be able to perform over such a rig, running games up to 60 fps and getting more work done. The specifications include the following.
CPU that includes an Intel Core i7-9700k processor (Amazon) that can cost you between $300 to $350.
You can get at least 16GB (8×2) DDR4 RAM (Amazon) for $70 to $80.
The Recommended Graphics Card RTX 2060 6GB (Amazon) that you can have for $750 to $800.
The compatible motherboard would be ASUS ROG Maximus XII Hero Z490 (Amazon) which will come in $300 to $350.
SSD that you can avail is up to 512GB (Amazon) that will come in $90 to $100.
A pre-built desktop computer with one to two slots of RAM and some basic quickly recognized needs could run most games at lower settings. If budget isn't an issue, then a typical 500 to 600W power supply unit (PSU) is sufficient to support hardware while still leaving room for future growth, or new games are released with higher requirements.
The typical price range of around $1500-$1700 should support any casual PC gamer.
In Case you build a budget gaming PC with AMD:
In this case, you'd be using the same components you have used while building with the Intel processor. However, you will be seeing the changing factors: CPU, GPU, and the compatible motherboard. This can cost you from 290 to 380 dollars. The specs with AMD build include the following.
Get a Dual-core CPU of AMD A8 Series that will cost you between $60 to $90.
A GPU of AMD Radeon HD 7000 series will cost you from $90 to $110.
And an AMD A8 with AMD DDR3 F1 Socket that you can get for $40 to $50.
Costs for Building a High-End Gaming PC: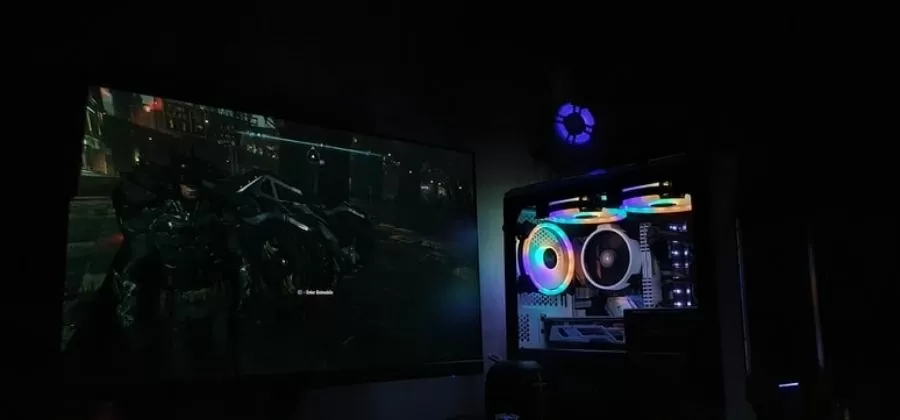 This build is for those who want to make their dreams come true with a PC that can run the latest games at 4K resolution over 60 FPS or higher frame rates. So, get ready for your dream build, but you must have the required budget for that. The specifications that you can get for such a gaming PC are given as follows.
Get a Quad-Core CPU with 4 Physical cores named Intel Core i7 700K series. You can get this in $300 to $400.
The RAM you can get is primarily up to 32GB DDR4 for faster processing and data management. This will mostly come in 300 to 350 dollars.
The compatible motherboard will be ATX having a DDR4 slot that will come in $200 to $250.
The best GPU you can get is GeForce GTX 1090Ti of your desired RAM for almost $700 to $800.
Get an SSD storage of 512GB that you can have in $300 to $350.
Get a Power Supply of 850, which will cost you almost $150 to $170.
And the required Case for assembling all this stuff that you can have in $60 to $70.
The advanced build is a slightly more advanced Windows gaming PC that costs around $1,920 to $2,070. This system requires a more powerful gaming computer with a complex cooling case. Being this powerful and speedy, it consumes more power and as a result, it produces more heat that can be a little troublesome. As well as the i7 processor and GTX 1090 GPU, these two components are among the most powerful available today. You could always change out the mid-range graphics card if you wanted an ultra-desktop instead.
Other Factors that Determine the Cost of Your gaming PC:
If you're looking to buy a PC for gaming, many factors contribute to the cost of the machine. The CPU and GPU are generally made up of most of the price, but that isn't always entirely true since hard drives and monitors play a part in that as well.
Storage as Hard Disk Drive:
The hard drive is your computer's interpretation dish. It is where the operating system, your files, and essentially everything goes, so you need to keep it clean. A build with an SSD will boot in less than ten seconds flat. They are also more resilient than standard HDDs because they don't have moving parts.
The best thing about an SSD is that it stores loads of information in a tiny amount of space. However, suppose you want to keep a lot of data on your computer. In that case, it may be wiser to pick up extra storage space with a secondary hard disk drive which has much cheaper options, rather than opt for higher-performing options such as SDDs and USB thumb drives or portable backup drives.
The Screen or Monitor:
One of the essential constituents of a gaming PC build is your monitor. While it doesn't do anything on its own, the more informed you are about it, the more money you can save. If you're looking for a monitor with a big screen but don't want to break the bank, something like an LED monitor may fit your needs – albeit at a later time than if one went with an LCD monitor.
The same applies to resolution, too, though be wary of the limit on your graphics card – some exceed by far their displayable range of pixels which will not only look bad regardless of what's happening on screen but could potentially cause your PC harm.
Suppose you're building your own gaming PC. In that case, you're sure to notice all the available device accessories that are readily available for purchase. This can be overwhelming due to the sheer variety of options – especially when you consider that they come in a wide array of different packages with different features. We understand it's tempting to spend more than what's necessary on peripherals.
But this may cause future problems down the line if there's no flexibility in your build, so it's best to plan so you don't have to worry about spending extra money later on because ultimately, everything will depend solely on what is compatible with the hardware of your computer and whether or not whatever peripheral you're considering purchasing is really worth it in the long-run.
Playing games on a PC has become an increasingly rewarding experience thanks to companies like ours, who provide high-quality peripheral parts that are easy-to-use and guaranteed to last for years!
Frequently Asked Questions
How much does a PC setup cost?
Development in technology has made computers accessible to everyone. A basic PC setup costs around $300 to $600, whereas a high-end design will cost you $1,500 to $4,000. The setup includes the tower, keyboard, mouse, monitor, speakers, and a webcam or printer. If this is your first time buying your own PC, we recommend purchasing a pre-built one. However, if you want to save some money, you can get a 4GB memory and a 500GB hard disk drive and build your own PC. This will save you both time and money.
How much does a good gaming PC cost?
This is a difficult question to answer because the specific components that make up a good gaming PC can vary greatly depending on your budget and performance requirements.
For example, at the low end of the spectrum, an acceptable PC for casual gaming would be one with an Intel Core i5 processor, 8GB of RAM, and an integrated video card.
For an average gaming experience, you'll want to use an Intel Core i7 processor, 8GB of RAM, and a mid-to-high-level video card. To play games on maximum settings, you'll want an Intel Core i7 processor, 16GB of RAM, and an advanced video card.
What parts are needed to build a gaming PC?
To build a gaming PC, you need the following:
Processor: A good processor has a fast clock speed and a low level of "overhead."
Video card: The video card displays the game's graphics and determines the video's resolution and effects.
Memory: Memory is primarily used for running applications and storing data, but it is also essential for running games.
Hard drive: A good hard drive is fast. A fast hard drive will boot up your computer quicker and load applications, as well as games, faster. It will also decrease the time taken to load large files.
Case: A case is needed for housing all of the computer's components. If you use a terrible issue, your components might overheat and destroy themselves.
Summary:
So, now you know how much it costs to build a gaming PC, and it's not as expensive as you think. When you consider that building your PC means you'll have a computer specifically tailored to your needs, that's less than you'll find in stores. You can also save money by buying the components one at a time, rather than buying a pre-built PC with all the ingredients already installed. As of today, it costs about $1,000 to build a high-end gaming PC.
In the end, we hope you've enjoyed this article, and thank you for reading it! If you have any questions about building a PC, please don't hesitate to comment below.