A wireless ps3 controller might sound expensive, but it's a lot cheaper than buying a PC gaming controller if you're using a Windows gaming machine. The wireless ps3 Controller is a great way to play your favorite PC games, so this is a great piece of gaming hardware to have. And if you are looking for how to use a wireless PS3 Controller on a PC, you are in the right spot.
In this blog, we'll look at how to connect a PS3 Controller with a PC so you can start gaming on a budget. We'll also look into different steps for connecting the PS3's DualShock 3 controller with your Pc by using a Bluetooth dongle or without using it. This will let you play games without using any keyboard or mouse on your system. Moreover, we'll cover this by applying the procedure on Windows 10 computers, Windows 8, 7, and MacBook. So, please make yourself comfortable and start reading with us to find how to tackle this difficulty.
How To Use A Wireless PS3 Controller On A PC?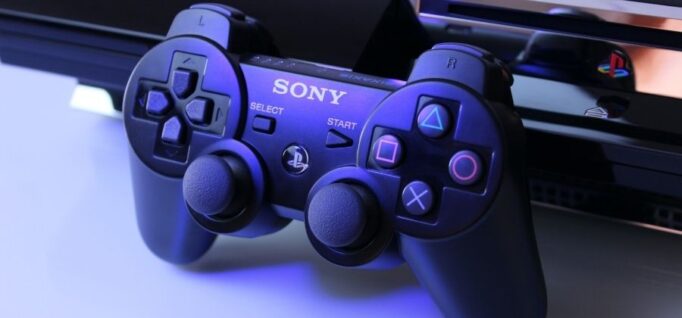 Before you go for any kind of connectivity, make sure to have your PC, DualShock 3 controller, a mini-USB cable, and the availability of the below-given files. This is important to have. Otherwise, you won't be able to make a good connection. Which PSU Cables Do I Need? [Guide 2023]
Microsoft DirectX runtime
Microsoft .NET Framework 4.5
Microsoft Visual C++ 2013 runtime Microsoft Visual C++ 2010 Redistributable Package
Windows 7 only needs the Xbox 360 controller driver
ScpToolkit
Now, if you have got everything that you need, the next comes as follows.
Unplug the DualShock 3 controller from PS3 if it is already paired with it. Otherwise, it may cause you some syncing issues.
With the help of a mini-USB cable, connect the DualShock 3 to your computer after removing the PS3 from its power source.
Note: Please remember that if your system doesn't come with built-in Bluetooth support, you need to plug in your wireless Bluetooth dongle into your system.
Now, download and run the ScpToolKit Setup.exe. follow all the prompts as it will run automatically and download all the necessary files that are needed inside your system.
Suppose you are on windows 7, then you will need to download and install the Xbox 36 controller drivers in order to go for further steps.
The big green button above the Run Driver Installer field appears after ScpToolkit is set up. Click it.
In the next screen, select the options Install DualShock 3 driver and Install Bluetooth driver if neither is already selected. Make sure your Bluetooth dongle is connected.
If you do not have a Bluetooth dongle connected to your PC, you will need to uncheck the DualShock 4 driver and Uncheck the Install Bluetooth driver.
Make sure to select the arrow beside the Choose DualShock 3 controller to install it. Choose your PlayStation controller from the drop-down menu that appears on the screen.
You must install it by selecting the arrow next to Select Bluetooth dongles if you are connecting a Bluetooth dongle. Click on the drop-down arrow next to the Bluetooth device to select it.
Click on install and when it is finished installing, click on the exit.
When you do all of this, the ScpToolkit Settings Manager will appear in your system tray. Now you can select it for adding another device.
How can I use the PS3 Controller with my computer?
Once the DualShock 3 is properly installed, it should automatically work within the Steam client, and any game supports gamepads. Although it's easy enough to adjust the control settings for individual games, you will need to remember that the PS3 controller will be considered an Xbox one by your computer.
That means unless appropriate changes are made, pressing any button on it could fire off commands in a game meant solely for a keyboard or mouse or Wii gesture. By holding the PS button, you should turn off your DualShock after playing the game. In addition, you need to have the ScpToolkit installed for the DualShock 3 controller in order for it to work properly on your computer.
Bluetooth connectivity is used to connect a wireless PS3 Controller to a PC, but how can I connect the PS3 Controller to a PC?
Bluetooth is a standard technology used in cell phones and gaming controllers like the PlayStation 3 controller. To use your Bluetooth gaming controller wirelessly, you need to plug in the USB dongle, which should come with your gaming controller, before you can enjoy wireless gameplay. After unplugging the USB dongle from your PC, it should automatically turn on and begin syncing wirelessly with your PC if the proper drivers are installed.
How can I connect a PS3 Controller with a MacBook?
Do you know the best part of using a PS3 Controller on your MacBook? Are the necessary drivers for using the DualShock 3 controller on a mac already installed? This is much easier than connecting the Controller with your PC. However, if you go for wireless connectivity, you might need some extra things to follow. Therefore, let's make you aware of how you can use your DualShock 3 Controller wirelessly with your MacBook. How To Free Up RAM On Mac – A Step By Step Guide
Unplug your PS3 from its power source.
A paper clip can be inserted into the small slot on the back of the controller, under the L2 button, to reset the DualShock 3. This is what you will do.
Go to the Apple Menu on your MacBook, then select system>Preferences> Bluetooth and turn the Bluetooth on.
Use a USB cable and connect the Controller with your MacBook.
To begin with, hold the PS button on your Controller for 1 to 5 seconds until you can see the red lights flashing on the Revive Revive controller. Then simply connect the device using a standard laptop or PC USB cable.
After that, unplug the Controller from the MacBook.
Open the System Preferences Menu and click the +icon available there. after doing this, you need to select the Bluetooth Setup Assistant.
Click the + icon in the System Preferences menu and then select the Bluetooth Setup Assistant.
When you are asked to put the access code, put 0000 and then enter Accept.
Go to your System Preferences, select Bluetooth, and then select PLAYSTATION3 Controller.
From the gear icon, select "Add to Favorites" and "Update Services."
After this, disable your MacBook's Bluetooth and wait for a second.
Enable the Bluetooth, again and again, and wait for a second. Your DualShock 3 is ready to work with the games that support this Controller.
Frequently Asked Questions
Can I use a wireless PS3 Controller on a PC?
Yes, you can use a wireless PS3 controller on a PC. But you may need a wireless adapter because the Controller doesn't have a USB port. The adapter itself is easy to find and relatively cheap. Most of them are plug-and-play devices and can be installed without any knowledge of computer hardware.
How to Connect PS3 Controller to PC without Bluetooth?
You can use a USB Bluetooth receiver or USB adapter to connect the PS3 Controller to the PC. Just plug the receiver into your PC and plug the PS3 Controller into it. And you can adjust the settings of the Calibration program. If you don't like to be bothered by the USB receiver, you can consider buying a USB adapter, which is more convenient. It can be used to connect PS3 Controllers to PCs directly, and you can connect the control pad to the PS3 with a USB cable.
How to use a wireless ps3 controller with a pc via Bluetooth? 
As Bluetooth is becoming a standard feature in most modern laptops, smartphones, and tablets now, you no longer have to rely on the cables for using a controller for your device. It's simple; you can buy a Bluetooth wireless controller for your device and start using it. All you need is to connect your Bluetooth wireless Controller to a PC via a Bluetooth dongle, and the controller icon will appear in your system tray. Now simply pair your Bluetooth wireless Controller with your computer and start gaming! With a wireless Bluetooth controller, you can now enjoy your gaming on your PC or laptop without any hassle or wire mesh.
Summary:
Can I hope you enjoyed this article on how to use a wireless PS3 controller on a PC? Off-course yes! With this knowledge, we know that you can make the most of your gameplay on your PC. So what are you waiting for? Go check out your local game store to see if they have any wireless PS3 controllers on sale.